For The Love Of Cannabis
We created The Lovely Haze to share our love of cannabis through quality, eco-luxe candles. For us, there's something about the process of burning a candle that is reflective of the ritual of lighting up a joint. From setting the intention, to hearing the lighter flick, to watching the smoke dance around you, we truly believe that smoking is just as much an art as it is a medicine. It's for that very reason that we love creating, designing and burning candles.
The Terpene Collection
This aromatherapeutic collection was created to share cannabis education, specifically about terpenes and their medicinal benefits. As two medical marijuana patients themselves, our founders have been working hard behind the scenes to create a collection that combines art and creativity with science and education. Each candle in this collection is hand-poured using our velvety soft hemp soy wax and the highest quality pure, food-grade terpene oils.
No. 01 — Myrcene
No. 02 — Caryophyllene
No. 03 — Limonene
No. 04 — Pinene
No. 05 — Linalool
No. 06 — Humulene
No. 07 — Terpinolene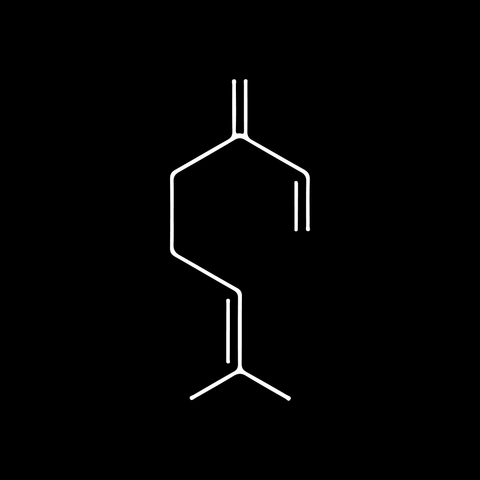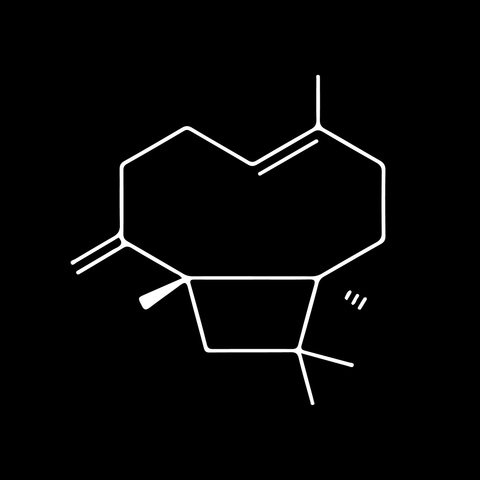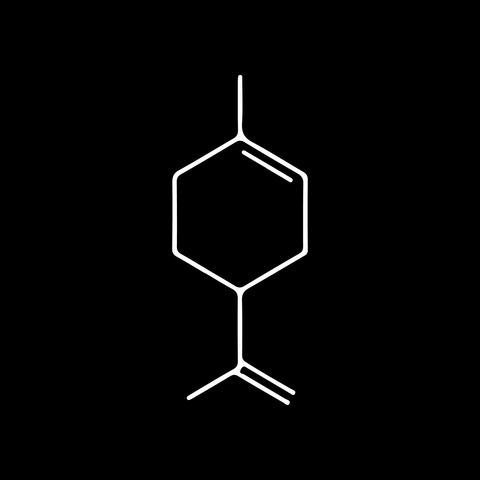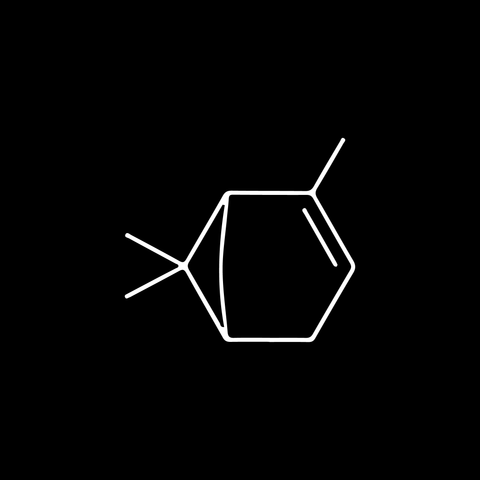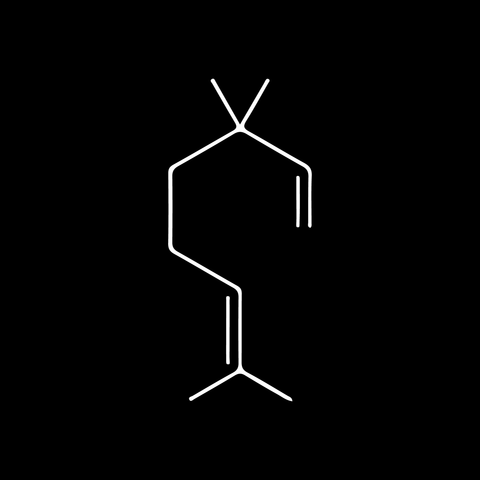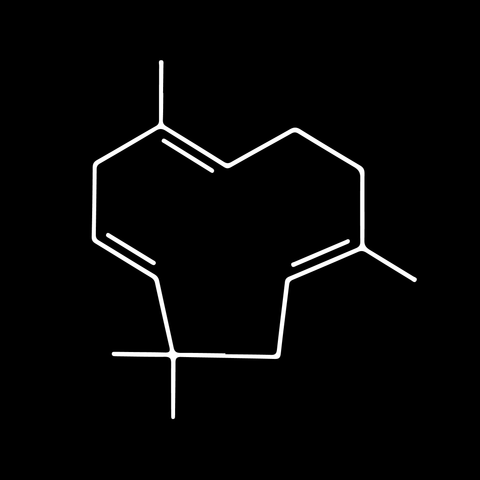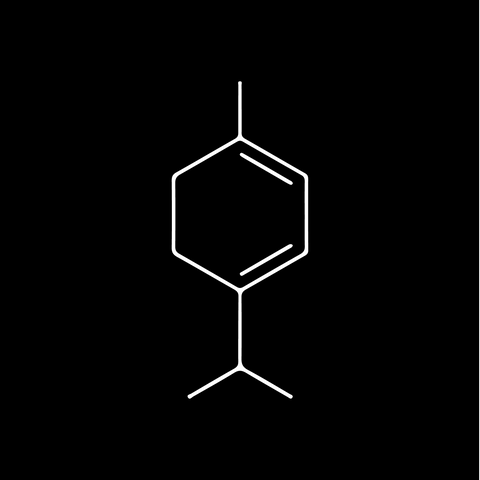 Bundle Builder
Receive a 10% off discount when you bundle 3 candles.
Bundle contents
Add 3 items to get a discount.
The Signature Collection
Hand-poured in Chicago, where our business was born, The Signature Collection is our OG collection of cannabis-inspired candles each containing their own unique blend of cannabis, sweet, herbal and woody notes that everyone is sure to love.
Featured
You may have seen us in... Lola Langusta
@lolalangusta
"My experience with The Lovely Haze was wonderful. The candles are an intoxicating fragrance that calm the mind and spirit and last much longer than most candles."
Liana Vazquez
@thelovelyvine
"The Lovely Haze is the new canna candle experience on the block, their scents are soft but yet enriching to my self care ritual. We used the Ganja Flower + Tobacco Leaf candle to light our unity candles and it kept the ceremony smelling beautiful."
"I absolutely love the Indica Kush + Violet Resin candle. The entire line sits in beautiful matte black vessels that look amazing in any setting. They burn against a lovely wick that leaves a room smelling amazing for hours!"
Candle Care
The answers to all of your burning questions.
Sparking up for the first time?
When you light your candle for the very first time, allow the entire surface of wax to melt for about 2-3 hours. If you notice that the flame keeps going out, try trimming the wick a little more.
How long can I burn my candle?
We recommend keeping your burn sessions limited to 3-4 hours for our 12 OZ and 8 OZ candles. As a general rule, never let your candle burn for longer than 4 hours at a time. Our 12 OZ candles have a burn time of 70-80+ hours. Our 8 OZ candles burn for 40-50+ hours.
How often should I trim my wick?
We recommend trimming your wick to 1/4" between sessions for the perfect burn. You'll notice that this makes a significant difference for the longevity and clean burning of your candle. A longer wick often burns too hot, causing the candle to burn too quickly and create too much soot. On the other hand, a wick that has been cut too low is in danger of being drowned out. You can purchase a wick trimmer in our Candle Care Kit.
My wick is drowning! What do I do?
Don't panic! This is common and it's easy to revive your candle by using a paper towel to soak up a little bit of wax until you see the flame start to grow stronger. On the other hand, if your flame is burning too hot, simply extinguish and and allow your candle to cool before trimming the wick and lighting up again.
Why shouldn't I blow out my candle?
When you blow out your candle, you create unnecessary smoke that causes your candle to loose fragrance. Instead, try extinguishing your candle using the lid or a snuffer, which can be found in our Candle Care Kit.
When can I repurpose my vessel?
We might be stating the obvious but...
Do not extinguish your candle with water. Keep your candle away from drafts and be extremely careful when moving lit candles. Never leave your candle unattended while burning. Please keep out of reach of children and pets. We recommend storing your candle in cool environment, either room temperature or below to prevent your candle from softening, bending, or melting.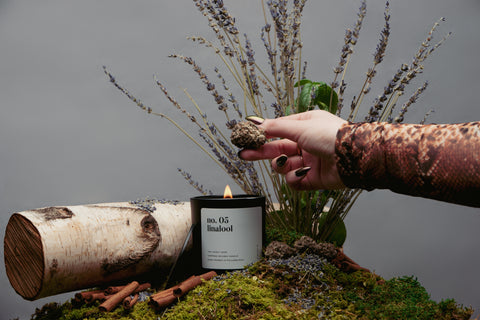 Terpenes are a class of organic compounds found in many plants, including cannabis, conifers and...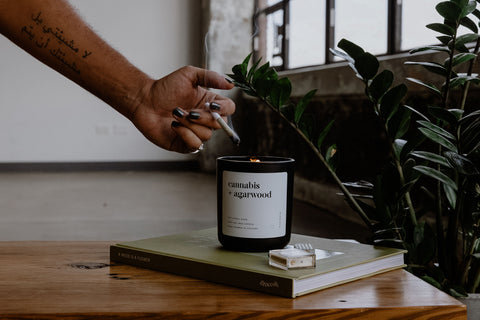 If you're one of the millions of people living with PTSD, you know how debilitating...