The Signature Collection
Hand-poured in Chicago, where our business was born, The Signature Collection is our OG collection of cannabis-inspired candles each containing their own unique blend of cannabis, sweet, herbal and woody notes that everyone is sure to love.
Ganja Flower + Tobacco Leaf
Indica Kush + Violet Resin
Hashish Bud + Black Tea
Cannabis + Agarwood
Goji Berry + Hemp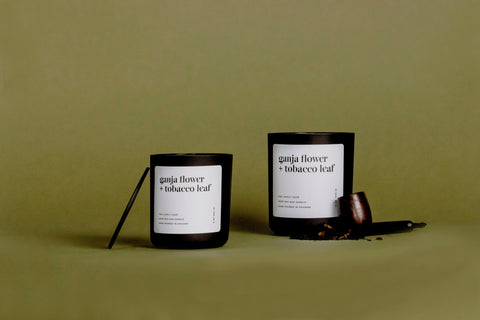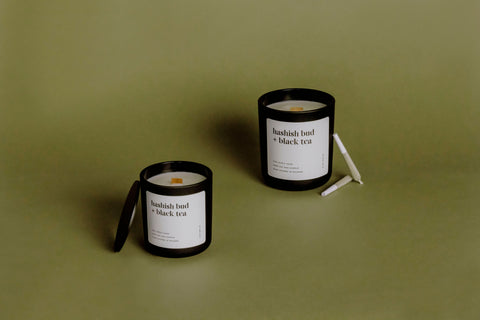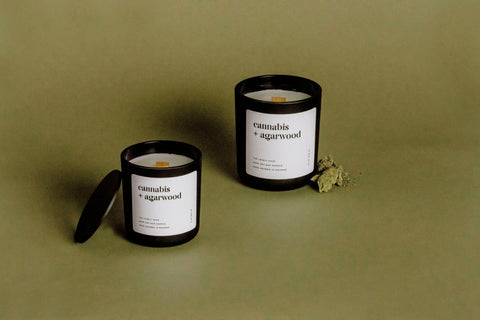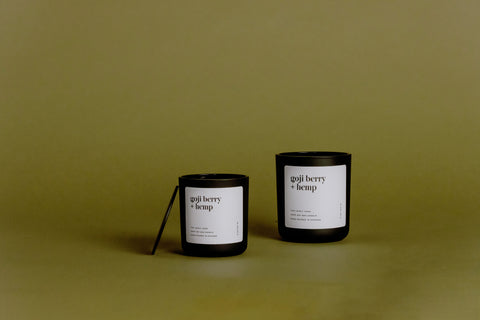 Bundle Builder
Receive 10% off when when you bundle 3 candles.
Bundle contents
Add 3 items to get a discount.
Featured
You may have seen us in... Lola Langusta
@lolalangusta
"My experience with The Lovely Haze was wonderful. The candles are an intoxicating fragrance that calm the mind and spirit and last much longer than most candles."
Liana Vazquez
@thelovelyvine
"The Lovely Haze is the new canna candle experience on the block, their scents are soft but yet enriching to my self care ritual. We used the Ganja Flower + Tobacco Leaf candle to light our unity candles and it kept the ceremony smelling beautiful."
"I absolutely love the Indica Kush + Violet Resin candle. The entire line sits in beautiful matte black vessels that look amazing in any setting. The candles burn against a lovely wick that leaves a room smelling amazing for hours!"